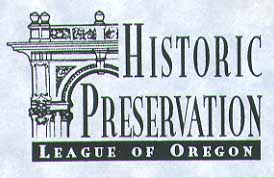 As Oregon's communities face the challenge of managing growth while expanding opportunities for affordable housing and employment, those concerned with the preservation of traditional neighborhoods and downtowns are seeking new partners and innovative programs that reinforce community identity.
HPLO takes an active role in preserving and revitalizing historic communities through the state. It has recently increased its efforts to assist Oregon's rural communities, small towns and urban neighborhoods with technical training.
The work of HPLO includes publications, programs, lectures, a bookstore and other resources. The office is open from 9 to 5, Monday to Friday. Call ahead to schedule with our half-time staff.