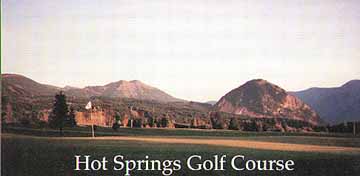 In 1876 the Carson Hot Springs was discovered by Isadore St. Martin. After his spouse, Margaret, found relief from neuralgia by using the springs, word spread rapidly to those looking for relief from their own health issues. The result was a hotel constructed on the site in 1901. This hotel still is open for reservations and refreshments.
Nestled in a mountainous setting in the Columbia Gorge, the resort offers 28 new rooms onsite, massage and mineral bath soaks and wraps. Hiking, white water rafting tours and fishing tours are easily arranged for guests.
An additional hotel will open in the spring of 2006 offering luxury units complete with kitchenettes and Jacuzzis with mineral water pumped in. An 18-hole golf course with a new clubhouse will also be opening.