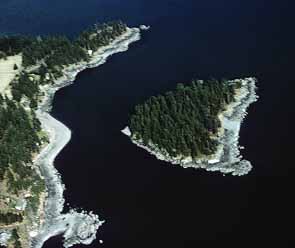 This park covers just 6 acres and features primitive camping, picnicking, saltwater fishing, scuba diving, and hiking.
The park received its name because of nearby Doe Bay.
A Native American 'canoe pullout' site is present as an archaeological site on the north shoreline.
The island is on the southeast side of Orcas Island on over 2000 feet of shoreline along Rosario Strait.
The Washington State Parks system includes more than 125 developed parks and covers about a quarter million acres.