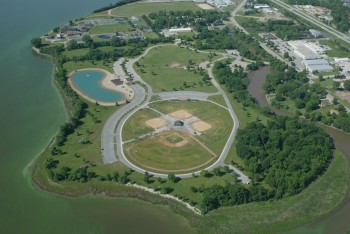 Ashwaubomay Park is an 84-acre park that is located at 2881 South Broadway.
Park Amenities include four Baseball/Softball Fields, Horseshoe Pits, One soccer Field, Playground Area, Picnic Areas, Swimming Lake, and Walking & Biking Trails.
Ashwaubomay Park has 3 open shelters that are available for rent for the entire day during the regular park hours. Each shelter is equipped with a large 3 ft. by 5 ft. grill and 10 picnic tables.
Ashwaubomay Park offers Birthday Party rentals that include balloons, cake, juice, game leader and shelter. The park is open from 7:00am to 10:00pm daily.