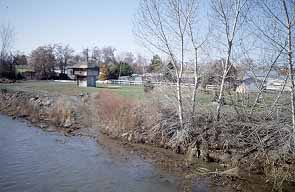 Utilla (1851-1855) was the first Indian agency for local tribes. It was located along the
Oregon Trail
and was the first frame building the emigrants would see after leaving Wyoming. The site is noted in many Trail diaries.
The agency was burned during the disturbances of 1855. Fort Henrietta was a 100 ft square cottonwood stockade built by the Oregon Mounted Volunteers on the still smoldering site.
The area is now a park in the town of Echo. Interpretive panels provide information about the archaeological excavations that have been going on since 1985.