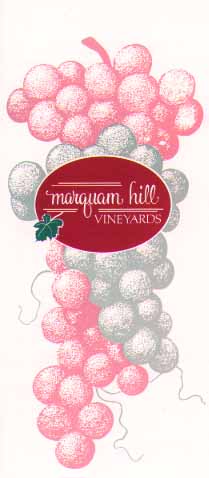 Representative of a small, family-run business, Marquam Hill Vineyards Winery was created with the idea of turning estate-grown grapes into high-quality, premium wines.
Our philosophy is that through painstaking hours of extra labor both in the winery and in the vineyard that we will produce the very best wine possible. Fruit quantity is secondary to its quality.
We proudly present Pinot Noir, Chardonnay, Pinot Gris, Riesling, Gewurztraminer and Muller Thurgau European grape varieties.
The beautiful 60-acre estate is planted in 20 acres of gently sloping south facing vineyards. The remaining acreage includes an 8-acre lake surrounded by 30 acres of forest. Bring a picnic basket for a family outing or a romantic rendezvous.