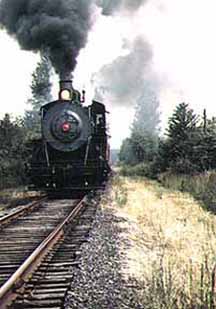 Offers steam train excursions through the beautiful Chehalis River Valley to Milburn and Ruth.
The trains run at 1 and 3 pm on Saturdays and Sundays Memorial Day through Labor Day. Dinner trains are also available on special occasions.
The trains are pulled by a steam locomotive built in 1916. Fares vary depending on the length of the trip.
Experiences of all kinds await the enthusiasts of Trains.
1101 S.W. Sylvenus,