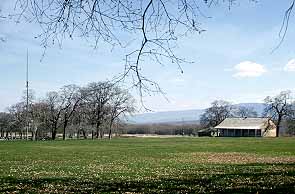 The building of Fort Simcoe was started in 1856, and was turned over to the Department of Indian Affairs in 1859. The fort was abandoned in 1923 when the agency moved to Toppenish. In 1953, a cooperative effort between Washington State Parks, the Yakima Indian Nation, Bureau of Indian Affairs, and other local organizations, began to restore Fort Simcoe.
The park features picnicking, interpretation, hiking and playground equipment.
The park is primarily an interpretive effort telling the story of the mid-19th century army life and local native American culture.
The Washington State Parks system includes more than 125 developed parks and covers about a quarter million acres.