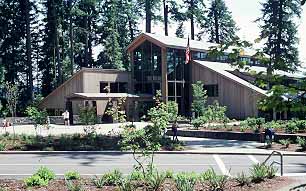 The park was willed to the State of Washington by Alfred L. Seaquest upon his death. The will specfically states that there shall be no liquor sold on the property or it will revert to Willamette University.
The park features miles of woodland trails, excellent fishing opportunities, and views of Mount St. Helens. The Mount St. Helens Visitors Center is located across the road from the park.
The Washington State Parks system includes more than 125 developed parks and includes about a quarter million acres. To make a reservation at more then 60 Washington state parks, contact Washington State Parks from May 15 to Sept. 15.