| | |
| --- | --- |
| | Manitoba |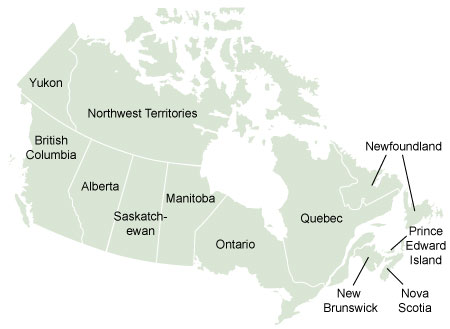 At the time of Confederation, Manitoba consisted only of the Red River Valley. Eventually, its borders were extended west to Saskatchewan, east to Ontario, and finally in 1912, the northern boundary was extended to Hudson Bay, giving the province its present shape.
The capital is at Winnipeg, the province's largest city. Most of the population is concentrated in the south near the border with the United States. A large part of the province is covered by the three lakes known as "Manitoba's Great Lakes." These are Lake Winnipeg, Lake Winnipegosis and Lake Manitoba.
Home
/
Online Advertising
/
Contact Us
/
Privacy Policy & Legal Statement
© 1995-2008 Online Highways, LLC. All rights reserved.