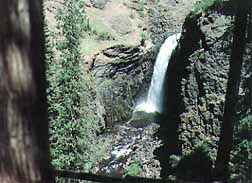 Nez Perce National Forest was named for the
Nez Perce Indians
, who once roamed an area that included the 2 million rugged acres of the present national forest.
The forest contains all of the Gospel-Hump Wilderness and portions of the Selway-Bitterroot Wilderness, Frank Church-River of No Return Wilderness, Hells Canyon Wilderness, and Hells Canyon National Recreation Area.
Headquarters in Grangeville are located at the junction of State Hwy 13 and Forest Hwy 17. Hours are 7:30 am to 4:30 pm, Monday through Friday. The office is open the same hours on weekends from June through August.