| | |
| --- | --- |
| | New Brunswick |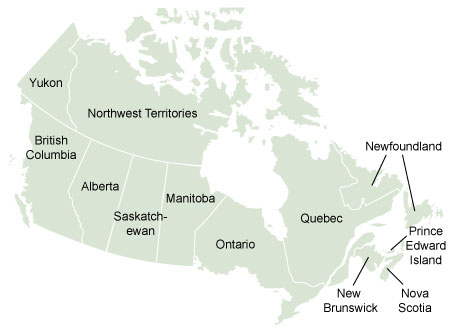 New Brunswick is one of the four Atlantic provinces of Canada. Forests cover about 85 percent of the land in New Brunswick and the manufacture of lumber, paper, and other forest products is important to the province's economy. New Brunswick also has rich farmland in the St John River Valley. Mineral deposits have been discovered in the northeastern part of the province and the province's rivers have been harnessed to provide electricity.
Much of New Brunswick's early settlement came from American colonists who left after the American Revolution. Some 14,000 of these, known as United Empire Loyalists, began arriving in 1783. New Brunswick was one of the original provinces of the Canadian Confederation. One of its best known natural features is the Bay of Fundy, which it shares with New Brunswick.
Home
/
Online Advertising
/
Contact Us
/
Privacy Policy & Legal Statement
© 1995-2008 Online Highways, LLC. All rights reserved.